June, 2014
Foodman CPA's & Advisors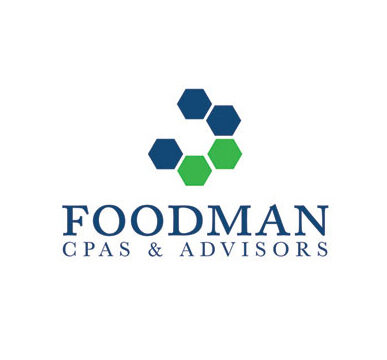 Millions of companies use QuickBooks. It is the most widely used accounting system in the world. Using QuickBooks makes life easier. It is efficient, reliable and helps to best manage finances.
Memorizing Transactions:
A significant number of transactions occur on a daily basis and repeat often. QuickBooks accommodates this by enabling memorization of recurring transactions. For example, if there are monthly rent payments, bills or any other recurring balance transfer, QB will store it. It can memorize the transactions and automatically enter them at regularly scheduled intervals.
Batch Invoicing:
A company that needs to invoice 500 customers each month for a $20 webhosting fee can generate all 500 invoices in one step. The batch invoice feature also allows users to search for customers according to custom data fields and then invoice the resulting group. This would empower a boat marina's bookkeeper to invoice in a single step each customer who subscribes to the monthly cranking service.
Using Account Numbers:
QuickBooks allows for seven-digit account numbers in addition to 31-digit alphanumeric account names. The benefits are faster data entry and the ability to control the sort order of accounts displayed in financial reports. For example, you could use this feature to dictate that the accumulated depreciation account appears below property and equipment, not above.However, this option includes account numbers in the financial statements and reports, which is not always desirable.
Attaching Documents:
The Attach Documents feature enables you to attach electronic documents throughout QuickBooks to achieve a paperless environment. As documents are processed, you can save them locally on your computer network or to a cloud-based storage facility accessible by all users, even those in remote locations. Maintaining a paperless accounting system has many advantages, such as electronic documents are available to all users, they are easily located via indexed searching, easier to include when preparing reports or email messages, reduces costs associated with making copies and sending paper documents, and backed up off-site for better data protection. Previously, there was a charge associated with this feature, but the new QuickBooks 2012 Pro offers Attach Documents with free local storage, as Intuit is phasing out the cloud option.
Importing Credit Card Transactions
Typing a lengthy credit card statement into your accounting system is time-consuming and difficult to accomplish without making transposition or keypunching errors. Credit card transaction data can be imported directly into QuickBooks in a few seconds, and QuickBooks' built-in logic can automatically match the expenditures with the appropriate vendor and account number for more efficient processing. This feature is included for free.