November 18, 2005
SUN-SENTINEL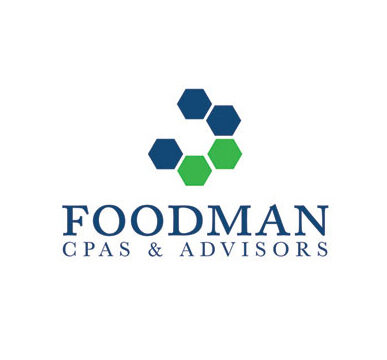 "After latest embezzlement scandal, Davie mayor calls for reform in finance system" – Posted November 18 2005 – By Thomas Monnay – Staff Writer
DAVIE · In the wake of an alleged embezzlement by suspended Town Administrator Chris Kovanes, council members want to bring in a consultant to help fix their bidding process.
"Obviously we have some holes, and we have to fix some problems," said Mayor Tom Truex.
But outside experts say they may need to reform their entire finance system to ensure accountability. Stanley Foodman, a forensic accountant and former FDLE fraud investigator, said Davie might need a full-time internal auditor or general inspector.
"The government has an obligation to do a better job protecting its citizens' tax revenues," Foodman said.
Kovanes, 34, who earned $148,000 a year, was suspended Oct. 18, after being accused of embezzling at least $360,000 from town coffers. Investigators think he has fled Broward County.
According to the Florida Department of Law Enforcement, which on Tuesday issued a warrant for his arrest, Kovanes created a shell company called GEO Inc. From 2003 to October 2005, he used that company to bill Davie for mapping projects that never were performed.
FDLE investigators say Kovanes personally submitted invoices and picked up the payments, which he would later deposit into a bank account for Geographic Environmental Origin Inc. Kovanes is identified as the sole agent and director for that company, which is registered to his Coconut Creek home.
Only one of the 20 projects for which GEO Inc. was paid was awarded through public bidding, even though town policy requires it. Payments ranged from $4,600 to $55,890.
The project that was bid on was awarded in May. According to bid documents, Kovanes provided the selection committee with all information about GEO Inc. Despite a disclosure document attached to the bid package, he did not tell the town he had a relationship with GEO Inc.
In sworn statements to investigators, town procurement manager Herb Hyman said Kovanes himself formed the bid selection committee, and it "was not conducted in the normal fashion."
Unlike paperwork submitted by 11 competitors, GEO Inc.'s documents did not contain a company phone number, and the company provided vague references about former clients.
Truex said he suspects town policies were not followed since GEO Inc. continued getting checks for work that was not done.
He said he was concerned nobody checked GEO Inc.'s credentials.
"That's part of what I want to find out," Truex said. "When we deal with vendors, what assurance do we have the company exists?"
But even when they are provided thoroughly researched recommendations, council members do not have to follow them.
In December 2002, the council awarded Bob's Towing a five-year contract, although Hyman warned them the company had breached a contract in the 1990s, and the town had to sue to collect $12,000 in franchise fees.
About four months later, the council fired Bob's Towing after its owner, Mike Mucha, was arrested by Florida Division of Insurance fraud investigators, who determined a certificate of insurance Mucha gave the town was fraudulent.
Most recently, council members hired Bergeron Land Company on Nov. 7 as a backup to collect hurricane debris, although it was ranked last several months ago among four competitors.
After former Town Administrator Tom Willi left to lead Monroe County last year, Davie council members bypassed more qualified in-house candidates to promote Kovanes. Only Truex voted against hiring him.
Irv Rosenbaum, a former Davie administrator and now vice chancellor at Nova Southeastern University, said the town would survive the latest controversy, but officials "need to take a look at their operation."
He said a "system failure" probably helped facilitate the alleged embezzlement.
"Davie's system is clearly inadequate," said Coconut Creek City Manager John Kelly, who has 20 years experience running cities.
To prevent fraud, Kelly said check requisitions in his city must be approved by himself, the city's finance director and several departments, including purchasing. He said he reviews all requests starting at $10,000, and work performed by vendors is inspected.
Thomas Monnay can be reached at [email protected] or 954-385-7924.