January 2016
Foodman CPAs & Advisors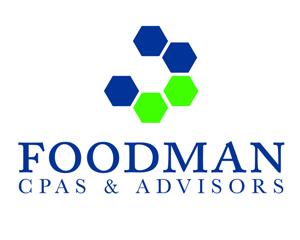 Join Us for Our FATCA Focus Group at FIBA AMLC Conference in March
Are you attending the FIBA Anti Monday Laundering Compliance Conference in March? If so, and you are a responsible officer for FATCA/CRS in your institution, please join us as we cover the key Hot FATCA Topics of today. Focus group attendance is included in your FIBA AMLCC registration.
Do Not Miss!!!
LIMITED SPACE AVAILABLE
FATCA Focus Group
Covering the key hot FATCA Topics of Today Including:
How can we help our Key Clients with the challenges they face today due to Fiscal Transparency: FATCA and CRS Reporting?
Are you ready for the RO Compliance Certifications of Compliance? Exchange ideas and Opportunities to minimize your institutions exposure?
What are the "Material Failures "in FATCA Compliance and how can we avoid them!!!
Stanley Foodman; CEO and Cathy McGrail; Head of Bank Regulatory Services of Foodman CPAs & Advisors, will be your moderators, introducing you to each Key Topic which will be followed by your interactive participation and exchange of Best Practices and Ideas.
All ideas, best practices and interactions will be documented and presented to you after the conference.
Attendance will be limited so please Register Early and Reserve your Place.
Date: Monday 7th of March
Location: Hotel Miami Intercontinental
Room: TBD (Ask front desk)
9:00AM – 10:30AM: English Speaking Participants FATCA Focus Group
10:30AM – 12:00PM: Spanish Speaking Participants FATCA Focus Group
REGISTER NOW:
Email: [email protected]
TEL: 1 (305) 365-1111