June, 2012
South Florida Legal Guide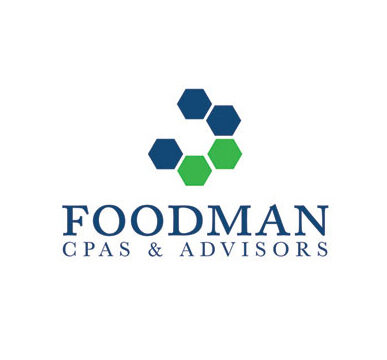 B.E.S.T.™ – Building Empowerment By Stopping Trafficking, Inc., was established in January 2012 to aid victims and pursue and prosecute sex traffickers.  Today, the Miami non-profit organization is changing the world both nationally and internationally.
• In 2005, the Department of Justice reported there have been an estimated 100,000 to 150,000 sex slaves in the U.S. since 2001. (U.S. Department of Justice. Report on Activities to Combat Human Trafficking Fiscal Years 2001 – 2005. 2006. Pg. 9.)
• In 2010, 49,105 human trafficking victims worldwide were identified, a 59 percent increase over the previous reporting year. (Trafficking in Persons Report 2010, US Department of State)
• In 2010, an estimated 12.3 million adults and children were in forced labor, bonded labor, and forced prostitution around the world; 56 percent of these victims were women and girls. (Trafficking in Persons Report 2010, US Department of State)
• In 2009, there were 4,166 successful trafficking prosecutions, a 40 percent increase over 2008. (Trafficking in Persons Report 2010, US Department of State)
• In 2009, a University of Pennsylvania study estimated nearly 300,000 youth in the United States were at risk of being sexually exploited for commercial uses – "most of them runaways or thrown-aways," said Ernie Allen, president of the NCMEC. (National Center for Missing & Exploited Children. Human Trafficking Briefing by Ernie Allen. (21 July 2009).
Factors contributing to this exciting success include:
• A growing group of B.E.S.T.™ partners and volunteers who carry out pro bono legal work and certified coaching for the victims.
• An evidence-based model that coordinates the efforts of the judicial system, law enforcement and government institutions.
• The use of more than 15 years of empirical data to create the working model.
A key to B.E.S.T.™ objectives is to protect the victim and the proper chain of evidence. This will help to pursue and prosecute the trafficker while ensuring that information gathered under legal privilege cannot be misused to retraumatize the victim.
B.E.S.T.™ strives to connect all the components of the system to jointly fight sex trafficking and is receiving growing support from attorneys, law enforcement, paramedics, emergency room staff, teachers, and other service professions on national and international levels. Hotlines have been established as well as safe houses for victims escaping their situation and seeking safety.
B.E.S.T.™ is also rapidly receiving acknowledgement from national and international community leaders including judiciary members, politicians, prosecutors, law enforcement, the U.S. State Department, the Office of the U.S. Attorney General, U.S. Ambassadors, and some of the nation's largest law firms. Many of these law firms are placing B.E.S.T.™ into their pro bono portfolio. B.E.S.T.™ has secured commitments for pro bono victim representation from attorneys at Stroock & Stroock & Lavan, LLP; Foley & Lardner, LLP; Baker & McKenzie, and Waserstein, Nunez & Foodman. These firms have all attended and/or hosted B.E.S.T.™ trainings. Other national and international Law firms are coordinating dates for future events in support of B.E.S.T.™.
B.E.S.T.™ Programs and Activities you Can Become Involved in:
The B.E.S.T.™ Introductory Program: Gives an overview of B.E.S.T.™. One has to complete this course before advancing to any other programs. The material provides tools on how sex trafficking can be identified by criminal justice practitioners, law enforcement leaders, mental health and social worker providers, teachers, school nurses, foster care caseworkers, doctors, and the public at large.
The B.E.S.T. LAWS™ – Lawyers Against Women Sold: Provides an understanding to pro bono attorneys on the holistic approach of B.E.S.T.™. Gives them the tools to work with trafficking victims as well as with law enforcement agencies, judges, and certified coaches, all working within the B.E.S.T.™ system. Additionally, to ensure the continuity of efforts, a victims-attorney hotline is available. Training available for firms or individual lawyers. Create a B.E.S.T. LAWS™ team (paralegal, legal secretary, and lawyer).
Accredited Coach Training for victims of sex trafficking worldwide through the B.E.S.T. Academy™: Provides 150 training hours and has been accredited by the Certified Coaches Alliance; Certificate Number: 33012. Recertification classes are required yearly for certified coaches.
Acclimatization and Reintegration Method Program: Supplies victims' advocates serving free of charge throughout the court proceedings and will provide participants with an opportunity for reintegration that was not previously available. Our trained staff will provide coaching, training and counseling for victims to help them overcome the trauma of victimization and prepare them for reintegration into society. A safe house is available for those who are in immediate danger.
B.E.S.T. Corporations A.S.A.P.™ (Against Sexual Acts for Profits): A corporate accountability project. This project is designed to get corporations worldwide to partner and pledge together to perform due diligence and compliance programs in avoiding employment or using vendors engaged in the trafficking arena.
People Aren't Products Campaign: Promotes awareness of sex trafficking, a horrific human rights abuse issue that is in our communities in graphic proportions. Through B.E.S.T.™ Talk Radio Show, Flash Mobs, and marketing materials (e.g. postcards, posters), the B.E.S.T.™ goal is to educate the public.
B.E.S.T.™ Stop Trafficking – Your BEST Voice™: Presents a live radio talk show will air, starting June 2012, every Wednesday from 12p-1p live in Florida, reaching globally through the internet and enhancing the B.E.S.T.™ awareness campaigns.
Community-Specific Trainings: Provide practical and up-to-date sessions, tailored to relevant community members on how to recognize and aid victims of trafficking in real-time. Trainings will target law enforcement officials, local decision-makers, teachers, parents and other stakeholders.
E-LAWS™– Emerging Lawyers program: An approved community service project for university students. Judicial leaders conduct trainings for law students as an introduction to the legal process in the area of criminal justice in sex trafficking. These lawyers also take part in  B.E.S.T.™ trainings. Upon graduation, they can proceed to train as B.E.S.T. LAWS™.
Opportunities for Law Firms & Individual Lawyers – Become a B.E.S.T. LAWS™ firm of B.E.S.T. LAWS team (paralegal, legal secretary, and lawyers); host a training; support the safe house for B.E.S.T.™ victims (i.e. staff, utilities).
This article has been authored by the Board of Directors, B.E.S.T.™
Co-Founder: Linda J. Sullivan, MBA, CPA, LL.M- a Certified Victims of Human Trafficking Coach; also Founder and Principal of L J Sullivan Certified Public Accountant, LLC, PCAOB.
Co-Founder: Angela C. Vigil, Baker & McKenzie LLP's Director of Pro Bono and Community Service for North America.
Director: Marsha G. Madorsky, Shareholder at Carlton Fields.
Treasurer/Director: Etty Foodman, Vice-President and CFO of Foodman CPAs & Advisors.
Director: Liza Shurik, A Grants Management Consultant at Booz Allen Hamilton.
For more information:
www.beststoptrafficking.org
South Florida Legal Guide – Midyear 2012 Edition