JUNE 2012
Compliance Matters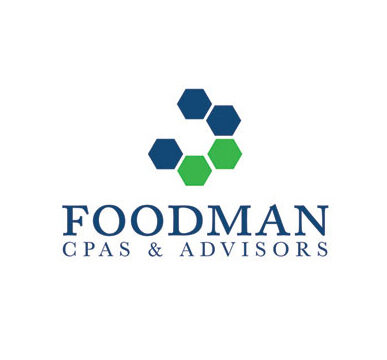 To answer this question one must go back in time and track how Forensic Accounting has evolved over the years.
If we go back let's say to 1990, one must accept the fact that Forensic Accounting was a misunderstood "Art" a "Mysterious Art" at that. After the beginning of our economic recession in 2008, CPA's and Non CPA's, with no previous investigative accounting experience, hung out shingles proclaiming themselves forensic accountants flooding the marketplace with offerings. A number of organizations gave out designations and certifications that were neither regulated nor subject to any regulated Code of Profes- sional Conduct or Rules. One could therefore expect a great deal of differing standards and interpreta- tions despite the fact that Wikipedia defines "Forensic" as relating to or dealing with the application of scientific knowledge to legal problems; implying that Forensic Accounting should be synonymous with "Facts", "Precision", and "Science".
Things have changed for the better. The American Institute of Certified Public Accountants (AICPA) decided that designations needed to be regulated and subject to its Professional Code of Conduct which by reference is incorporated into the rules of the various state boards of accountancy. Now, when a Certified Public Accountant (CPA) offers credentials such as CFF (Certified in Financial Forensics), you can rely on the regulated standards playing a larger role than the art.
We still, however, have a way to go and may always have to mix some Art with our Science. I like to call this the "Art of Experience".
In the ideal "Scientific Forensic Accounting World" the "Battle of the Experts" should be minimal. Two independent testifying forensic accounting experts with the same set of facts, all other things being equal, ought to arrive at virtually the same conclusion, even if they follow different investigative paths. In other words, a forensic accounting "expert" may, in many cases, be properly described as a fact or summary witness.
Let the Battle of the Experts Begin! Why does this happen in the frequency that it does and when should we let the "Art" of experience dictate some sense into the process? Facts and figures can surprisingly be twisted, manipulated or even unknowingly misinterpreted because of faulty technical missteps. This is particularly prevalent when there is a great deal of data to be analyzed in an automated manner where data can be faulty due to inconsistent input. An experienced and thorough Forensic Accountant caters to this and is ready to factually explain any differences that come up in the battle. Experience or Art will serve well when sometimes the data is not as black and white as one would like but can still be used to extract reasonable and accurate conclusions.
In closing, Forensic Accounting is a Science which is helped along with a touch of the Art of Experience. In the next Battle of the Experts you witness, this may help you decide on how to present the FACTS!!
Stanley Foodman, CEO, Foodman CPAs & Advisors is a recognized forensic accounting and litigation support practitioner, specializing in international tax. A pioneer in the field, he has served as an expert witness and forensic accountant for some of the nation's most complex, high-profile economic crime cases. Mr. Foodman is a former auxiliary special agent for the Florida Department of Law Enforcement with specialization in economic crime – money laundering, bank fraud, public corruption and discovery of hidden assets. He serves on the advisory board of the International Association for Asset Recovery (IAAR).
Foodman CPAs & Advisors is a full service accounting and litigation support firm, specializing in forensic accounting and international tax. One of the top 25 accounting firms in South Florida, Foodman represents clients locally, nationally and internationally.