February 18, 2005
THE MIAMI HERALD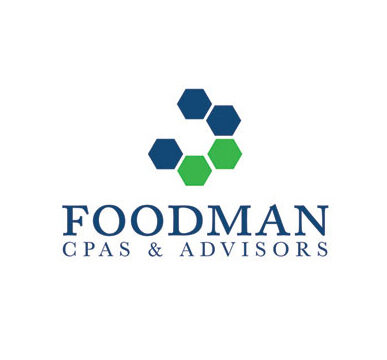 With tax season upon us everyone should be pondering the power of the Internal Revenue Service. Recent events have made it clear that the most powerful law-enforcement agency in the United States is an arm of the Internal Revenue Service.
On April 29, 2004, Nancy Jardini, chief of criminal investigation (CI) of the Internal Revenue Service, offered some compelling testimony before the Senate Banking Committee during a hearing on terrorist financing and counter-terror initiatives. What most people do not know is that in addition to its primary mission of investigating federal tax crimes, the CI branch of the IRS also has investigative jurisdiction involving almost all other forms of economic crime.
Beginning in 1970, Congress enacted a number of laws that led to greater participation by the IRS in investigating violations of all federal statutes with an anti-economic crime component.
The IRS CI is the only federal law-enforcement agency that has a minimum accounting and business educational requirement for all prospective special agents. After hiring, they receive 26 additional weeks of schooling. They also routinely attend anti-terrorist training provided by the Justice Department.
Today, IRS CI is involved with investigating terrorist funding, money laundering and compliance by non-banking and financial institutions not otherwise subject to examination by federal regulators (i.e., socalled money-service businesses "MSBs," casinos and credit unions).
IRS CI is responsible for three elements of compliance – the identification of MSBs, educational outreach to all three types of organizations and the examination of those entities suspected of noncompliance. The money-laundering aspect involves participating in investigations of 120 crimes known as specified money-laundering activities. The most well known of these crimes are mail fraud and wire fraud.
In addition to its criminal enforcement role, IRS CI:
• Processes and warehouses all Bank Secrecy Act documents (making them available to other law-enforcement and regulatory agencies).
• Reviews and evaluates currency Suspicious Activity Reports for case development.
• Fully utilizes all of the tools available under the Patriot Act for information sharing concerning accounts and transactions that may involve terrorist activities or moneylaundering and the seizure and forfeiture of criminal deposits into a foreign bank account where that bank maintains a correspondent account in the United States.
• Works as an active member of the Department of State-led Terrorist Finance Working Group providing a broad array of financial investigative training to foreign governments relating to money laundering and financial crimes.
• Participates in working partnerships with other domestic and foreign law enforcement organizations around the world.
IRS CI makes a unique contribution to counterterrorism through its use of computer investigative expertise. IRS has a unique software tool used by international, domestic, federal, state and local intelligence agencies. It is capable of analyzing multiple terabytes of data in multiple languages.
Since Oct. 1, 2000, IRS CI has conducted 372 terrorism investigations in partnership with other law-enforcement agencies. More than 100 investigations have resulted in indictments to date.
Given the remaining 270 open investigations, 120 have been referred to the Department ofJustice for prosecution. Of the 150 remaining investigations IRS CI is currently investigating, 56 percent involve tax violations, 97 percent involve participation with other agencies, 26 percent either were the results of or involve Bank Secrecy Act data and 18 percent involve purported charitable or religious organizations.
Today, IRS CI is carrying on its 85-year tradition of solving financial crimes in concert with the rest of law enforcement. However, with its expanded responsibilities, jurisdiction and resources it is safe to say that it is probably the most powerful law-enforcement agency in the United States. Keep that in mind when you fill out your tax returns.
Stanley I. Foodman, a forensic accountant, is a former auxiliary special agent for the Florida Department of Law Enforcement.
Friday, February 18, 2005
LAW ENFORCEMENT
BY STANLEY I. FOODMAN
[email protected]