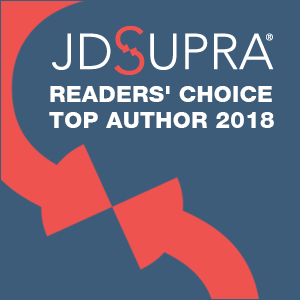 Condominium Owner? How to spot problems with your HOA was published by JD Supra on 10/25/18.
Statistics show that most Condo owners do not attend Board of Directors (BOD) meetings and avoid involvement  with HOA issues. As a result, Condo owners rely on the BOD to be their fiduciary agents, operate the Home Owners Association (HOA) prudently, establish a budget, manage reserves, maintain the Condo's structure in a safe condition, maintain common areas, keep accurate books and records and represent community ownership as a whole.  After all, BOD members are also owners of the ownership community and are invested in the ownership of the condo based on their pro-rata share of unit ownership.
Because most Condo owners do not participate in BOD meetings, it can be challenging for the ownership community to assess BOD performance.  An unexpected assessment, a cost overrun in a project, the inability to maintain a qualified manager in place are some of the red flags that are often unrecognized by the ownership community.   These red flags are concerning to the ownership community and can trigger a "let's go back and look at the records" search.  Has there been any misappropriation of funds? In instances where fraud is suspected, a forensic accountant or certified fraud examiner is the "specialist" needed to detect fraud in an HOA.  The specialist can assist with the implementation of checks and balances going forward in order to prevent reoccurrence.
Condo owners need to know
A Condo can be an individual's largest investment.  Condo owners ought to be fully informed about the HOA's cash flows.   At times, condo owners might perceive a lack of financial transparency from the BOD and the BOD's fiduciary responsibility is questioned.  Here is what the ownership community needs to find out:
Are all the BOD members knowledgeable regarding applicable State statutes controlling condominiums and governing documents of the HOA?

Are all BOD members disclosing potential conflicts of interest?  If a BOD member has a potential conflict of interest, there could be potential for "kickbacks to a vendor" or to the BOD member.

If the HOA contracts a management company, has the management company disclosed potential conflicts of interest such as a financial interest with a vendor?

Is there any indication that there could be wasteful spending or theft?  Are there bank account balances exceeding budgeted amounts? Are the documents kept on file by the HOA copies only;  versus original documents? Is the HOA utilizing the services of the same contractor over and over? Are there repeated payments to the same vendor?

Are insurance coverages adequate to protect the HOA and BOD?
These are just some of the questions that Condo owners ought to ask themselves if there seems to be a lack of transparency and/or information from the BOD regarding the finances and viability of a HOA.  
Condo management industry experts have published some of risks that HOAs face from theft and fraud.  They are:
Implementing a vendor that does not exist and having the HOA pay fictitious invoices.

On site-Management company paying against fictitious invoices prepared by fictitious contractors.

Skimming revenues by BOD or on-site management company (condo owner deposits, fees)

Lack of "gift policy" in place.  Gifts from vendors or residents should not be allowed.

"Sealed bids" for construction projects are not opened in an open setting or public forum.

BOD members obtaining special accommodations or favors for their specific units (cleaning, painting, plumbing jobs).

On site management company manager position turnover.

Person signing checks on behalf of the HOA is not requesting that an invoice be attached to the check.

Person approving invoices to be paid has no knowledge of the HOA daily operations.

There are missing bills, documents or invoices.  

Multiple payments to a vendor for a one time job.

There is a delay in making bank deposits.

The Accounts Receivables and Accounts Payable Accounts are out of balance.
Don't be a victim of your own making.  If you are a condo owner and the management of your HOA is concerning you, seek the help of a professional specialist before it is too late.  
https://www.jdsupra.com/legalnews/condominium-owner-how-to-spot-problems-86694/