September 2019
Foodman CPAs & Advisors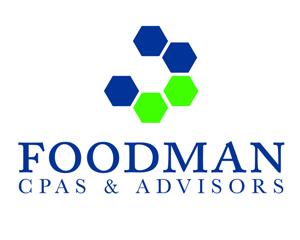 OFAC (Office of Foreign Asset Control) compliance applies to all US persons; including, all US citizens and permanent resident aliens regardless of their location, all persons and entities within the US, all US incorporated entities and their foreign branches, all organizations subject to US jurisdiction, foreign entities that conduct business in or with the US or US persons, or that use US origin goods or services and organizations that facilitate or engage in online commerce or process transactions using Virtual Currency. Everyone subject to OFAC jurisdiction carries the responsibility of not engaging in unauthorized transactions prohibited by OFAC sanctions, including Virtual Currency (VC).
What are OFAC prohibited transactions/sanctioned persons?
Transactions that evade, avoid or violate prohibitions imposed by OFAC under various sanctions authorities.
Persons that provide financial, material, or technological support for or to a designated person may be designated by OFAC under relevant sanctions authority. These persons can include technology companies; administrators, exchangers, and users of digital currencies; and other payment processors
U.S. individuals and organizations involved in Virtual Currency ought to not engage in transactions prohibited by OFAC
OFAC sanctions requirements include:
Screening against OFAC's Specially Designated Nationals (SDN) list.
Undertaking appropriate steps to prohibit persons in sanctioned countries and jurisdictions from opening accounts and trading in digital currency.
Businesses and entities dealing in VC should implement policies and procedures that allow them to:
Block IP addresses associated with a sanctioned country or region.
Disable the accounts of all holders identified from a sanctioned country or region.
Install a dedicated Compliance Officer with authority to ensure compliance with all OFAC administered sanctions programs.
Screen all prospective users to ensure they are not from geographic regions subject to U.S. sanctions.
Ensure OFAC compliance training for all relevant personnel.
Don't be a Victim of your Own Making
Individuals and Organizations that are able to identify VC identifiers or wallets that could be owned by or associated with an SDN and hold such property ought to take the necessary steps to block the VC and file a report with OFAC. If an Individual or an Organization fails to identify and block a target account, the Individual and the Organization may be subject to enforcement action.
All parties subject to OFAC compliance ought to develop and implement a risk-based compliance program for sanctions list screening. OFAC states that there is no particular compliance program for Individuals and Entities. OFAC compliance programs are tailored made programs that ought to be designed according to the uniqueness of a specific organization and or individual. Seeking professional third-party assistance in the development and implementation of an OFAC compliance program can be a practical solution.