October 2020
Foodman website and JD Supra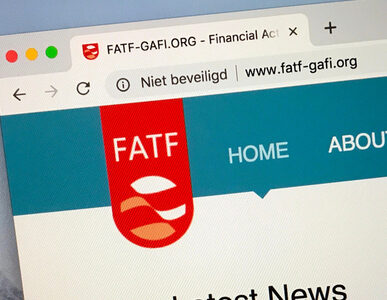 GAFILAT (Financial Action Task Force of Latin America) published a Second Update to the Money Laundering Regional Threat Report (2017-2018) that includes: ANNEX VI: THREATS RELATED TO THE COVID-19 PANDEMIC. Considered to be a regional money laundering threat analysis, the report's section related to Covid-19 highlights how criminals are taking advantage of this difficult situation in order to make profits and transfer illicit sourced funds across multiple borders and jurisdictions.
The banking sector remains the most vulnerable sector for money laundering in the region
Financial Institution continue to be susceptible to money laundering and terrorist financing threats. The GAFILAT Report states that the most often used financial institution's products are cash, bank accounts, as well as domestic and international money transfers. Consequently, the Report recommends that financial institutions establish preventive actions via a risk-based approach in order to effectively tackle the Covid-19 Pandemic caused increase in corruption-related crimes.
GAFILAT's Covid-19 Emerging Threats in the LATAM Region
Bribery, overpricing of products, and misappropriation of public funds.
Increase in financial fraud and scams (trafficking in counterfeit medicines, and the offer of fraudulent investments in the form of Ponzi schemes).
Human Trafficking.
Cybercrime (remote or off-site financial transactions and purchase of products and services by electronic means or online) using methods such as:

Phishing – Fraudulent emails that direct customers to fake websites that appear to be from the banking institution in order to extract information or steal funds virtually.
Vishing -This threat combines a fraudulent phone call with information previously obtained from the Internet for fraud purposes. The offender identifies him/herself as bank personnel and, with particularly alarming messages, tries to get the customer to reveal the number of his/her SMS password or digital token, which are necessary to authorize transactions.
Smishing – The use of text or WhatsApp messages where an issuer pretends to be the bank and informs the Individual that a suspicious purchase has been made with the Individual's credit card in order to get hold of the Individual's confidential financial information.

The distribution of counterfeit or low-quality products (false Covid-19 home tests)
Individuals may increase the use of pawn shops, moneylenders (susceptible to be used in illegal activities) and criminal organizations may recruit individuals to assist them in their criminal activities recruitment of people to support them in executing their criminal activities.
Large cash movements and increases in the purchases of precious metals and gold.
Misuse of Non-Profit Organizations.
Financial Institutions ought to strengthen AML/CFT risk-based approach
The Covid-19 Pandemic has created an additional operational and credit challenges for Financial Institutions. The implementation of risk-based adjustments in a Financial Institution's AML/CFT system related to COVID-19 circumstances is critical to keeping up with compliance requirements. Financial Institutions are encouraged to inform Bank Examiners of any compliance issues ahead of time.
Do you have a Corporate Governance Expert?
©