November 2020
Foodman website and JD Supra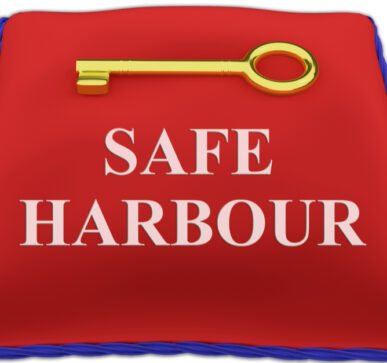 Section 314 of the USA PATRIOT Act (Sec 314) was drafted by Congress in 2001 to allow financial institutions to work with law enforcement agencies and with each other to support the common goal of deterring money laundering and terrorist financing. It provides financial institutions with the ability to share information with one another (under a safe harbor that offers protections from liability) to better identify and report potential money laundering or terrorist activities. Sec 314 information sharing is a voluntary program, resolutely encouraged by FinCEN.
The safe harbor provided by Section 314 only applies to suspected terrorism or money laundering
The text of Section 314 permits financial institutions to share information only in situations of suspected terrorism and money laundering. Consequently, there is a GAP in that financial institutions are not permitted to share information outside of the safe harbor.
Financial Institutions are waiting for Government Guidance
On February 2018, INSA (Intelligence and National Security Alliance) presented a Position Paper titled Improving Information Sharing on Suspected Financial Fraud Broadening Interpretation of the USA PATRIOT Act to Enhance National Security Prepared by THE INSA FINANCIAL THREATS COUNCIL. It notes that financial institutions are risk averse and cautious entities by nature. As such, they will not reveal other suspected fraudulent activities without definitive U.S. government guidance and a related safe harbor. The narrow definition of the 314 safe harbor represents a constraint to a financial institution's information sharing activities and impedes financial institutions' efforts to combat financial crimes.
FinCEN is working to Enhance the Effectiveness of Anti-Money Laundering Programs
On September 16, 2020, FinCEN issued an Advance Notice of Proposed Rulemaking (ANPRM) to solicit public comment on a wide range of questions pertaining to potential regulatory amendments under the Bank Secrecy Act (BSA). The potential regulatory amendments described in the ANPRM would make clear that an "effective and reasonably designed" program is one that:
assesses and manages risk as informed by a financial institution's own risk assessment process, including consideration of AML priorities to be issued by FinCEN consistent with the proposed amendments,
provides for compliance with BSA requirements, and
provides for the reporting of information with a high degree of usefulness to government authorities.
Under ENHANCING INFORMATION SHARING, the ANPRM recommends: Leveraging existing information-sharing initiatives between the public and private sectors, including enhanced use of the BSA's information sharing provisions, sections 314(a) and (b) of the USA PATRIOT Act, and sharing with foreign affiliates and global institutions, as appropriate".
Are you receiving Corporate governance Guidance?
It is evident that FinCEN is considering regulatory amendments to the Bank Secrecy Act. The proposals under consideration are intended to provide financial institutions greater flexibility in the allocation of resources and greater alignment of priorities across industry and government, resulting in the enhanced effectiveness and efficiency of AML programs. Financial Institutions ought to re-examine their budget allocations to ensure that they can comply with FinCEN's quest to enhance information sharing, including the expanding scope of the 314 safe harbor. ©