May 2022
Foodman Website and JD Supra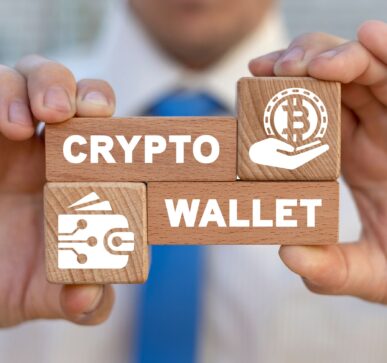 The answer to the question: "Is your Crypto in a Personal Wallet or in an Exchange?" matters as we have learned that cryptocurrency held in a Crypto Exchange is NOT the same as cryptocurrency held in a Personal Wallet in terms of protection, particularly in the event of bankruptcy.  That said, cryptocurrency investors ought to realize that they could experience up to a total loss of their crypto assets in a bankruptcy setting if the assets are held in an Exchange as opposed to a personal wallet.
On May 10th, Coinbase released its earnings report.  In its Letter to Shareholders,  Coinbase presented a $430 million loss for the First Quarter 2022 due to decreases in trading volume, subscription and services revenue and overall drop in crypto market capitalization.  Perhaps the most alarming news presented in this Earnings Report is Coinbase's acknowledgement of cryptocurrency assets held by their customers in custody could potentially be subject to bankruptcy proceedings. This means that Coinbase customers would not have access to their cryptocurrency assets and consequently lose their crypto investments.
In the event of bankruptcy
Coinbase stated on its FORM 10Q dated May 10, 2022, that "because custodially held crypto assets may be considered to be the property of a bankruptcy estate, in the event of a bankruptcy, the crypto assets we hold in custody on behalf of our customers could be  subject to bankruptcy proceedings and such customers could be treated as our general unsecured creditors. This may result in customers finding our custodial services more risky and less attractive and any failure to increase our customer base, discontinuation, or reduction in use of our platform and products by existing customers as a result could adversely impact our business, operating results, and financial condition".
This is not what most people thought
Most cryptocurrency investors are under the impression that their individual ownership of crypto assets is abiding, stable and "unalterable".  However, crypto investors that utilize an "Exchange Account" – such as an account offered by Coinbase – ought to realize that when utilizing an "Exchange Account", the crypto assets in the "Exchange Account's Wallet" are actually controlled by the Exchange and not so much by the individual.  This is due to the fact that the Exchange is the one holding the private key, not the user.  The user has access to the account via a "password". When it is all said and done, the Exchange has the ultimate control (access to the assets), not the user.
The sentiment is that cryptocurrency investors that know their "private key" and are in a self-custody position (because they hold their crypto in a private wallet) stand to be in a more secure position compared to cryptocurrency investors that use the Exchange as a custodian of their cryptocurrency.
What is the Lesson learned?
Cryptocurrency investors need to learn that "Exchanges" (Custodial Wallets) are the ones in control of their crypto assets and that if there is a bankruptcy, there is a significant possibility that all will be lost. Perhaps, depending on the risk appetite of a Crypto investor, it can make more sense for a crypto investor to consider non-custodial wallets and always have access to a private key. Lastly, crypto investors ought to realize that there in NO Regulatory Agency that oversees crypto – You are on your own!
©