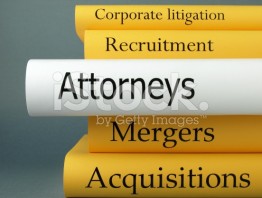 Foodman CPAs & Advisors is a renowned forensic accounting and litigation support firm for several elite criminal defense, divorce, and civil litigation attorneys. Our staff of legal professionals brings unbiased opinions, knowledge, discretion and strategic vision with top-quality services. Companies and government entities depend on Foodman CPAs & Advisors for internal analysis and internal control systems to help prevent waste and fraud. Our reputation is based on a consistent record of results, particularly in complex cases that require a creative approach.
Litigation Support Services:
Anti-Money Laundering
Bankruptcy Litigation (Trustees & Receiverships)
Case Strategy
Civil & Criminal Fraud
Computer Forensics
Depositions
Document Storage & Management
Due Diligence
Embezzlement Investigations
Evidence Retrieval
Expert Witness Prep
Family Law
Forensic Audits
Independent Inspector General Services
Internal Analysis
Internal Controls
Personal Injury
Preparation of Requests for Production
Report Writing
Settlement Negotiations
Tax Litigation
Valuation Services
Witness Interviews
Litigation Support by Practice:
View all Litigation Support Areas by Practice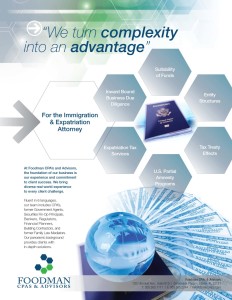 Let's Get Started!