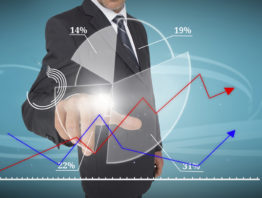 Banking Compliance
Compliance Regulation is the new norm for Banking, and those U.S. Financial Institutions and Foreign Financial Institutions (USFI and FFI) that are able to manage their compliance risk will have a competitive edge going forward.
The amplitude of regulatory focus continues to expand throughout the world. Bank Secrecy Act/Anti Money Laundering compliance is constantly evolving. Financial Institutions have to ensure compliance with multiple regulating Government Agencies such as OFAC, FinCEN, and the I.R.S. We help address regulatory requirements by helping to incorporate and implement a Financial Institution's proprietary programs.
We assist in the development of a customized tool-kit that enables the Financial Institution to be self-reliant by training the staff that trains the rest of the staff.
Banking Compliance Services Include Assistance with:
FCPA – Foreign Corrupt Practices Act
Anti- Money Laundering
Beneficial Ownership
Intermediary for Correspondent Bank Relationships
Qualified Intermediaries
FATCA and CRS (Common Reporting Standard)
Dodd Frank
Investment suitability
Loan Portfolio Evaluation
Basel III
Volcker Rule Compliance Services
Asset Management Regulatory and Compliance Services
Fair Lending Compliance Services
Insurance Regulatory Compliance Services
FATCA & CRS Compliance
We have over 100 banking clients throughout the world that count on us to ensure that their compliance is up to date. The products and services at Foodman are designed for a modular approach. We train where the need exists. All solutions are tailored to the needs of the Financial Institution. For example; how to help an FFI in the treatment of a PIC's, Foundations, Trusts and Sponsorship, or how to assist a USFI with a withholding certificate. We are up to date with all the FATCA Regulations, and can assist in the reporting, preparation of IRS forms and Self-Certifications that need to be submitted by the Responsible Officer of a Foreign Financial Institution (FFI). We have studied the OECD automatic exchange of information protocols, and the Common Reporting Standard, and are very familiar with the OECD's portal. Our products and services are all bilingual.
FATCA Products and Services
Foodman CPA & Advisors has several products and services which help U.S. and Foreign Financial Institutions (USFIs and FFIs). For more information on these products, please contact us.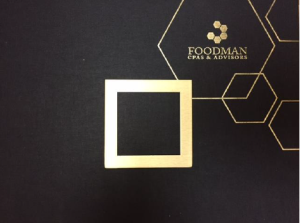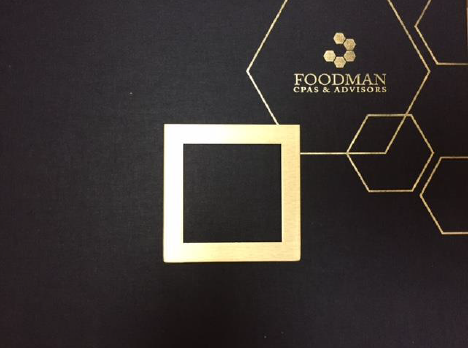 FATCA Manual: It is a legal requirement for a FFI to have a FATCA Policies and Procedure manual in place. The FATCA manual can be tailored, personalized and can easily be converted to the FFI's policies & procedures manual.
Flow Charts: Indicates a step-by-step process for the due diligence treatment of individual accounts, entities and financial institutions that becomes an easy to follow guide.
Audit Program: Provides a detailed approach as to how to implement a FATCA internal audit program, including risk assessment, strategic objectives and the creation of the Plan. This program is only available in Spanish.
FATCA Help Desk: Available in blocks of 10 hours. This is an extremely powerful tool to answer your specific questions. See an example of the Foodman Helpdesk (in English) (in Spanish).
Qualified Intermediaries: We help the Financial Institution covert its status to a QI and provide training on the roles and responsibilities. QI Offerings (English)   QI Ofrecimientos (Espanol)
I.R.S. Certification Forms Training: Webinar based training on all the I.R.S. W Series.
FATCA Training: These can be on-site or via webinar. FATCA Offerings (English)  FATCA Ofrecimientos (Espanol)
I.R.S. Representation: Foodman CPAs & Advisors can represent you before the I.R.S.
CRS Handbook Summary in Spanish: Foodman CPAs & Advisors can provide a summary of a financial institution's CRS responsibilities, as well as offering an easy to use/understand training presentation enabling and ensuring CRS compliance. To purchase this handbook, please click here.