April 2023
Foodman Website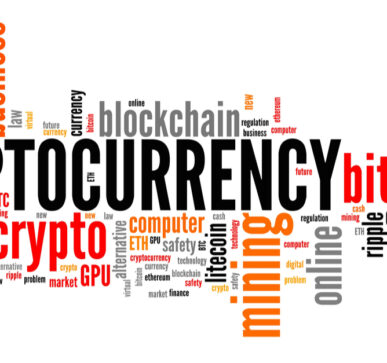 On 4/5/23, the FDIC released its 2023 Spring Consumer Compliance Supervisory Highlights.  The purpose of the Supervisory highlights is to provide an overview of consumer compliance issues identified through the FDIC's supervision of state non-member banks and thrifts in 2022.  The FDIC supervises approximately 3,000 state-chartered banks and thrifts that are not members of the Federal Reserve System (supervised institutions). Most of these institutions are community banks that provide credit and services locally. The FDIC's Consumer Compliance Examination observations include an assessment of crypto assets based on the FDIC's concern about risks to consumers related to crypto asset related activities.  That said,  institutions that are supervised by the FDIC ought to be able to demonstrate their ability to conduct crypto asset related activities in a safe and sound manner and in compliance with applicable law.
The 2023 FDIC Spring document summarizes all the FDIC's  important developments in crypto asset activities as follows via 3 Financial Institution Letters:
On April 7, 2022, the FDIC issued FIL-16-2022 (FIL stands for Financial Institution Letter) requesting that all FDIC-supervised institutions that intend to engage in, or that are currently engaged in, any activities involving or related to crypto-assets (also referred to as "digital assets") notify the FDIC. Once a notification is received, the FDIC will request that the institution provide information necessary to allow the agency to assess the safety and soundness, consumer protection, and financial stability implications of the activities and will provide relevant supervisory feedback. The FDIC is concerned about the risk of consumer confusion regarding crypto-assets offered by, through, or in connection with insured depository institutions, as consumers may not understand the role of the bank or the speculative nature of certain crypto-assets as compared to traditional banking products, such as deposit accounts.
FIL-16-2022 provides a list of various crypto-related activities with the caveat that the list is not all inclusive and that it does not mean that a listed activity is permissible for FDIC-supervised institutions:
acting as crypto-asset custodians
maintaining stablecoin reserves
issuing crypto and other digital assets
acting as market makers or exchange or redemption agents
participating in blockchain- and distributed ledger-based settlement or payment systems, including performing node functions; and related activities such as finder activities and lending
In July 2022, the FDIC issued FDIC FIL-35-2022, Advisory to FDIC-Insured Institutions Regarding FDIC Deposit Insurance and Dealings with Crypto Companies. This FIL highlights the risks and concerns arising from crypto- assets offered by, through, or in connection with, insured depository institutions and discusses that Part 328, subpart B of the FDIC's Rules and Regulations, titled "False Advertising, Misrepresentation of Insured Status, and Misuse of the FDIC's Name or Logo," can also apply to non-banks, such as crypto companies. Insured banks need to be aware of how FDIC insurance operates, and they need to assess, manage, and control risks arising from third-party relationships, including those with crypto companies.
On 1/23, the FDIC, the Federal Reserve Board, and the OCC issued an interagency Joint Statement on Crypto- Asset Risks to Banking Organizations (Joint Statement).  This statement, FIL-01-2023, highlights a number of key risks associated with crypto-assets and crypto-asset sector participants that banking organizations should be aware of, including inaccurate or misleading representations and disclosures by crypto-asset companies, including misrepresentations regarding federal deposit insurance, and other practices that may be unfair, deceptive, or abusive, contributing to significant harm to retail and institutional investors, customers, and counterparties.
Does your financial institution have the appropriate risk management, including board oversight, policies, procedures, risk assessments, controls, gates and guardrails, and monitoring, to effectively identify and manage crypto asset related risks?
Who is your Corporate Governance Advisor? ©