July 2022
Foodman Website and JD Supra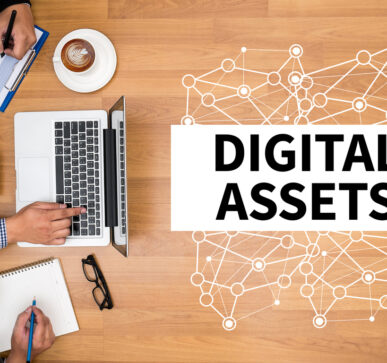 A Digital Asset Report was issued on 6/6/22 by the DOJ –  Report pursuant to Section 8(b)(iv) of President Biden's March 9, 2022, Executive Order on Ensuring Responsible Development of Digital Assets. The Report is presented by Attorney General Merrick Garland and addresses how the increasing use of digital assets impacts investors, consumers, and businesses thereby increasing the risk of money laundering, ransomware, terrorist financing, fraud and theft, and sanctions evasion. The Report is the response to President Biden's Executive Order that lays out a national policy for digital assets across six key priorities: consumer and investor protection, financial stability, illicit finance, U.S. leadership in the global financial system and economic competitiveness, financial inclusion, and responsible innovation. The DOJ collaborated with the Department of State, Department of the Treasury, Department of Homeland Security, Securities and Exchange Commission, and Commodity Futures Trading Commission to determine how to best strengthen international law enforcement cooperation.  The Report recommends that the U.S:
Expand operational and capacity building efforts with international partners
Increase information sharing, coordination, and deconfliction
Close regulatory gaps across jurisdictions
Attorney General Merrick Garland states that: "Strong international law enforcement cooperation will be essential to best position the United States and its partners to detect, investigate, prosecute, and otherwise disrupt criminal activity related to digital assets, and to overcome the unique obstacles posed by the features of these technologies to law enforcement efforts to combat their misuse".
Efforts to combat the criminal abuse of digital assets necessitate an international approach.  The Report highlights the challenges:
Digital Asset Transactions Have Distinct Characteristics That Can Both Enhance and Hamper Investigative Efforts due to their: immutability ability to occur without regards to geographic borders, pseudonymity, anonymity, obfuscation tools and unhosted wallets.
The Nature of Transactions Involving Digital Assets Poses Several Obstacles to the Investigation of Criminal Activity Involving Their Use due because:
The speed and cross-border nature of digital asset transactions poses challenges to the timely collection of evidence and the effectuation of restraints and seizures of assets.
Foreign law enforcement partners' ability and willingness to assist U.S. investigations of crimes involving digital assets may depend on the foreign jurisdiction's authorities and how they categorize digital asset issuers, trading platforms, and other VASPs.
Some foreign partners are still developing the tools and training required for effective investigation of crimes involving digital assets.
Effective sharing of information relating to investigations involving digital assets is critical to deconfliction efforts and preservation of resources.
U.S. Law Enforcement and Regulatory Agencies Have Taken Steps to Address These Challenges
Additional steps U.S. law enforcement agencies and regulators have taken to address the challenges posed by cross-border investigations involving digital assets include:
developing expertise that can be shared with foreign counterparts
working through international standard-setting organizations to support uniform regulation of actors in the digital asset space and facilitate information­ sharing among law enforcement and regulators
using a variety of tools and authorities across government to respond to the growing and evolving threat posed by malicious actors exploiting digital assets
RECOMMENDATIONS TO IMPROVE INTERNATIONAL COOPERATION IN DETECTING, INVESTIGATING, AND PROSECUTING CRIMINAL ACTIVITY RELATED TO DIGITAL ASSETS
Strengthen and Expand U.S. Law Enforcement Operational and Capacity-Building Efforts with Foreign Law Enforcement Partners
Deepen Information Coordination, and Efforts
Address Jurisdictional Arbitrage Through Closing Gaps in AML/CFT Regulation and Supervision
©