January 2023
Foodman Website and JD Supra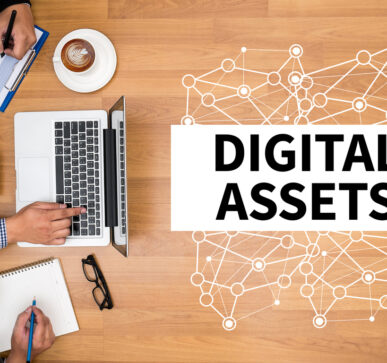 Form 1040 2022 changes the crypto terminology from "virtual currency" to "digital assets".  The purpose of the change in terminology could be interpreted as a "head up" to taxpayers that the IRS is looking more closely as well as an intention to provide more clarity. That said, taxpayers ought to treat the expanded terminology or rewording that the IRS wants to know all about a taxpayer's crypto dealings and if a taxpayer is uninformed – he or she will be an easy IRS audit target.  The 1040 2022 Instructions instruct all taxpayers to answer the digital asset 2022 question on Forms 1040 and 1040-SR as follows: "Do not leave this field blank. The question must be answered by all taxpayers, not just taxpayers who engaged in a transaction involving digital assets".
How to Report Digital Assets 2022 Transactions
As per the IRS instructions, if you disposed of any digital asset in 2022, that you held as a capital asset, through a sale, exchange, gift, or transfer, check "Yes" and use Form 8949 to calculate your capital gain or loss and report that gain or loss on Schedule D (Form 1040). If you received any digital asset as compensation for services or disposed of any digital asset that you held for sale to customers in a trade or business, also check "Yes" and report the income as you would report other income of the same type (for example, W-2 wages on Form 1040 or 1040-SR, line 1a, or inventory or services from Schedule C or Schedule 1).
Examples provided for "checking Yes" for Digital Assets 2022 if at any time during 2022 are:
Received digital assets as payment for property or services provided
Received digital assets as a result of a reward or award
Received new digital assets as a result of mining, staking, and similar activities
Received digital assets as a result of a hard fork
Disposed of digital assets in exchange for property or services
Disposed of a digital asset in exchange or trade for another digital asset
Sold a digital asset
Transferred digital assets for free (without receiving any consideration) as a bona fide gift
Disposed of any other financial interest in a digital asset
Digital Assets 2022 Question Checklist
Have digital assets related income been reported previously in Form 1040? And for which years?
How was ordinary income calculated?
What tax forms were used for digital assets?
How were capital gains reported?
What are all of the accounts that have digital asset transactions, activity an history; including trades, transfers, withdrawals, deposits, airdrops from Digital Asset Exchanges or Digital Asset Wallets?
Are there transfers (deposits/withdrawals) that were to and from a counterparty?
Are there any digital assets that that do not have cost basis?
Are there any digital asset trades related to margin and shorting?
Is there any mining income or staking income?
Are there any Airdrops?
Are there any deposits due to Forks?
Any ICO Contributions?
What valuation method was used for valuing the digital assets?
How was the cost basis determined for the digital assets?
Is your Tax Preparer an expert in Digital Assets?  ©