September 2023
Foodman Website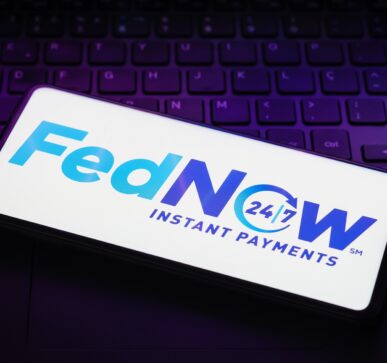 On 7/20/ 23, the Board of Governors of the Federal Reserve system announced the launch of the  FedNow Service.  FedNow is a new instant payment infrastructure developed by the Federal Reserve that is available to depository institutions in the United States and enables individuals and businesses to send instant payments through their depository institution accounts. The service is a flexible, neutral platform that supports a broad variety of instant payments and provides interbank clearing and settlement that enables funds to be transferred from the account of a sender to the account of a receiver in near real-time and at any time, any day of the year. The sentiment is that depository institutions can build on this fundamental capability to offer value-added services to their customers.
FedNow is designed to maintain uninterrupted 24x7x365 processing with security features to support payment integrity and data security. The service has a 24-hour business day each day of the week, including weekends and holidays. End-of-day balances are reported on Federal Reserve accounting records for each participating depository institution on each FedNow Service business day. Access to intraday credit is provided to participants in the FedNow Service during its business day under the same terms and conditions as for other Federal Reserve services.
FedNow Operating Procedure Manual
FedNow Operating Procedure 117 Page Manual outlines the Roadmap to the service, the terms and conditions, who is eligible as well as  Anti-Money Laundering and Sanctions Compliance
The Federal Reserve Banks may grant FedNow Service access to any organization eligible to maintain a Master Account with a Federal Reserve Bank. This generally includes, but is not limited to, depository institutions, member banks, U.S. branches and agencies of foreign banks, Edge and agreement corporations, and certain organizations for which a Federal Reserve Bank acts as a fiscal agent.  Each Federal Reserve Bank will exercise its discretion in determining whether an organization that is legally eligible for a Master Account will be permitted to use the service.
Anti-Money Laundering and Sanctions Compliance
The Federal Reserve Banks impose compliance-related requirements on FedNow Participants that use the service on behalf of their customers. Participants must maintain:
Compliance programs that are consistent with applicable anti-money laundering and sanctions laws and reasonably designed to manage compliance risks associated with FedNow Service activity;
Customer due diligence programs consistent with Financial Crimes Enforcement Network (FinCEN) standards; and
Reasonable procedures for screening customer information against current sanction lists and updated lists to the extent customers might be a party to a FedNow Service transaction.
The Operating Procedure Manual states that these requirements are independent of, and do not supersede, any obligation a prospective Participant has under applicable law. They also are generally consistent with requirements placed on federally supervised financial institutions under applicable law and supervisory standards.    The Federal Reserve Banks maintain the right to terminate or restrict a Participant's access to the service, including if a Participant fails to comply with the Federal Reserve Bank's Operating Circular requirements or applicable law.
The digitization of financial services
Remarks by Assistant Secretary for Financial Institutions Graham Steele on the Digitization of Financial Services at the Transform Payments USA 2023 Conference highlight how the digitization of financial services presents new opportunities and new risks.  The launch of FedNow, and the continued exploration of Central Bank Digital Currencies (CBDCs) must consider consumer privacy, financial inclusion, fraud prevention, and the changing roles of firms: "As highlighted in Treasury's recent report on the Future of Money and Payments, international experience suggests that broadening the range of institutions that are eligible to participate in instant payment systems—for certain limited purposes and subject to appropriate guardrails—could help to enhance speed and efficiency, competition, and inclusion in payments, including for cross-border payments. At the same time, we must keep in mind that faster payments also require responsive risk-management, error identification, and fraud response.  With the ability to move money instantaneously between accounts, we face potential fraud scenarios that are more complex and intricate than in traditional deferred settlement payment systems. To mitigate this, we need to consider how we can harness technology and policy to help mitigate risks".
FedNow will streamline the payment process, grow revenue, and save on costs!  Nonetheless,
FedNow participants ought to have the processes and policies in place to monitor and report transactions in accordance with regulatory standards.
Can your organization stay compliant with a real-time payment system like FedNow?
Do you have compliance measures in place that integrate sanctions screening (OFAC), error resolution, fraud detection and consumer protection?
Who is your Corporate Governance advisor?  ©