December 2020
Foodman website and JD Supra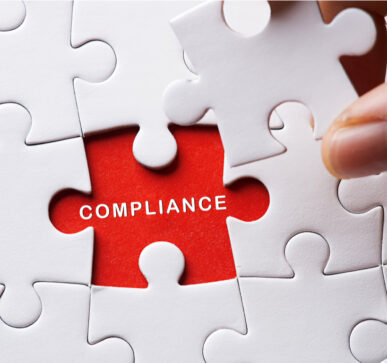 Compliance Professionals continue protecting their Financial Institutions during these unprecedented times. They have become a source of regulatory information for Financial Institutions facing challenges that are changing from day to day. As the Pandemic continues, Compliance Departments and Compliance Officers working remotely bear an additional responsibility for assuring proactive risk identification, assessment, and mitigation. Regulators expect full funding of the Compliance function.
Fraud, Fraud and More Fraud
Fraud is a continuously evolving threat during the Pandemic with Imposter Scams, Investment Scams Product Scams, and Insider Trading adding more stress to the compliance function. There are fraudsters that will pretend to offer "important" information when attempting to convince individuals to click on malicious links. These links can install malware, obtain personal/confidential information, as well as login and password credentials. Compliance Officers are usually "gatekeepers" in a Financial Institution relating to fraud scheme detection. That said, the rise in Fraud has compounded the stress level at the compliance function.
Suspicious Activity Reports are increasingly important
Reporting suspicious activity and ensuring that SARs are complete are at the forefront of compliance. Financial Institutions are tasked with remaining alert to illicit financial activity during the Covid-19 Pandemic and assuring that their SAR narrative identifies:
Who is conducting the criminal or suspicious activity?
What instruments or mechanisms facilitate the suspect activity/transactions?
When did the criminal or suspicious activity occur?
Where did the suspicious activity take place?
Why does the institution think the activity is suspicious?
How did the suspicious activity occur?
Pandemic – not the time to cut costs or corners
Business continuity and ability to comply with regulatory requirements is a function of tested remote access capabilities, back up sites and servers, business continuity plans, management of technology risk and the ability to continue to service customers.
Board of Directors Members and senior management ought to have a well-documented "risk-appropriate" contingency plan and support the Compliance function by providing adequate funding for the necessary training and tools.
Fully funded compliance training and regular tested continuing education to mitigate risks is imperative in order to establish adequate employee protections.
Do not wait to support your compliance function.
Consult your Compliance Expert provider. ©