May 2020
Foodman website and JD Supra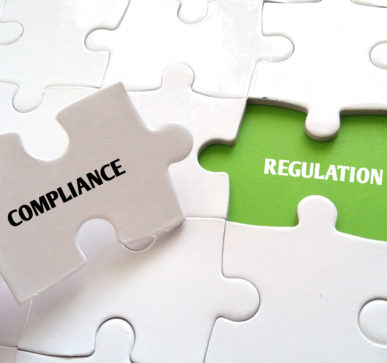 While OFAC is responsible for promulgating, developing, and administering sanctions for the U.S. Secretary of the Treasury, bank regulatory agencies cooperate in ensuring OFAC financial institution compliance. Although OFAC is not by itself a bank regulator; its basic requirement is that financial institutions do not violate the laws that it administers.
The U.S. Banking and Regulatory System is complex
There are federal and state regulators. Financial institutions could have either a federal or a state charter, or both. Different regulators may have different regulatory responsibilities for the various types of financial institutions. According to the Federal Financial Institutions Examination Council (FFIEC), there are 5 Regulatory Agencies:
The Board of Governors of the Federal Reserve System (FRB),
The Federal Deposit Insurance Corporation (FDIC),
The National Credit Union Administration (NCUA),
The Office of the Comptroller of the Currency (OCC),
The Consumer Financial Protection Bureau (CFPB)
It is important for financial institutions to establish a robust OFAC compliance program and develop internal audit procedures
Because a "prepackaged" universal OFAC compliance program does not exist, Financial institutions must "tailor" their programs to meet their particular needs.
Bank regulatory agencies review financial institutions under their supervision to determine their adequacy of compliance programs regarding OFAC Regulations
Regulatory Agencies review financial institutions under their supervision to determine adequacy of compliance programs regarding OFAC Regulations.  Financial institutions use software for "interdicting" illicit funds transfers.  Many filters in use contain every name on the list of Specially Designated Nationals and Blocked Entities, countries and cities. The Office of Foreign Assets Control favorably considers a financial institutions usage of interdiction software as well as its internal comprehensive compliance programs
When a Financial Institution does not block and report a transfer and another financial institution does, the non-reporting financial institution is in OFAC non-compliance
In every regulated financial institution, there should be a Compliance Officer responsible for monitoring compliance with its OFAC programs and an officer responsible for overseeing blocked funds.
Non-compliant Financial Institutions could be subject to adverse publicity, fines, and criminal penalties.  OFAC states that there is no single compliance program suitable for every Financial Institution and there is no "pre-packaged" solution.  An Office of Foreign Assets Control Compliance Program is tailored made and designed according to the uniqueness of a specific Financial Institution.
Consult your Compliance Expert.