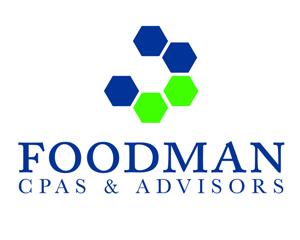 FinCEN makes Permanent Decision on Renewals and Rollovers. Financial Institutions still need to document information if they become aware of a change in Beneficial Ownership was published by JD Supra on 3/12/19.
The Financial Crimes Enforcement Network (FinCEN) provided the banking industry certain "permanent" relief from collecting beneficial ownership information regarding certain accounts (Covered Products) that automatically "renew and rollover"
for legal entity customers on or after May 11, 2018 via its Ruling dated September 7, 2018. This does NOT mean that Financial Institutions (FI) are relieved from collecting beneficial ownership information at the time that legal entity accounts are initially opened. FinCEN's sentiment seems to be that is that because renewal, rollover or extension of these types of accounts is usually automated, further action from the legal entity customer is not warranted.
The Products that are Covered are:
Certificates of Deposit (CD): A CD is a deposit account with a specified maturity date that cannot be withdrawn before that date without incurring a penalty and does not allow the customer to add additional funds. Most CD's renew automatically without involvement from the customer.
Loan Renewals, Modifications and Extensions: FinCEN states that Financial Institutions may renew, extend, or modify a loan without changing the terms or requiring additional underwriting. There are some loans that are subject to automatic renewal, just like CDs.
Commercial Lines of Credit or Credit Card Account Renewals: Revolving loan accounts like Commercial Lines of Credit and Credit Cards usually grant a customer a maximum amount to borrow, can be repaid at any time and the Financial Institution can change the terms at their discretion without the approval of the customer.
Safe Deposit Box Rental Renewals: A safe deposit box rental automatically renews provided that the customer pays the renewal or rental fee, or such fee is available for automatic deduction from an account the customer has provided to the Financial Institution.
Covered Products are not Practical to Conduct Money Laundering (ML) or Terrorist Financing (TF) Activity
CDs and Safe Deposit Boxes are non-transactional (customers cannot use them to pay or receive payments from a third party) and the funds cannot be transferred into or out of the CD during the term of the account relationship.
Financial institution providing loans, lines of credit or Credit Card must determine a customer's creditworthiness which entails information regarding the customer's beneficial owner(s).
Covered Financial Institutions must comply with all other applicable AML requirements under the BSA
FIs continue to be required to maintain an Anti-Money Laundering (AML) program and report suspicious activity if there is a perception of a "change in circumstances". Meaning, the FIs have an obligation to obtain or update information if "triggered" when, in the course of normal monitoring, a FI becomes aware of information about a customer or an account, including a possible change of beneficial ownership information, relevant to assessing or reassessing the customer's overall risk profile. Periodic Reviews are not by themselves a trigger to obtain or update beneficial ownership information absent specific risk-based concerns.
The elements of Beneficial Ownership "Identification and Verification" are the SAME for "New Account Opening or a Triggering Event"
FinCEN does NOT distinguish between the requirements for identifying and verifying beneficial owner information at the time of a new account opening versus at the time of a triggering event. Covered financial institutions must identify each beneficial owner by obtaining the following in order to verify the beneficial owner's identity:
Name
Date of birth
Address
Identifying number (such as a social security
Don't be a Victim of your own making
Although Financial Institutions will no longer be required to collect beneficial ownership information at the time of entity CD, Loan, Line of Credit, Credit Card and Safe Deposit Box renewals, rollovers or modifications, the exceptive relief does not apply to the initial opening of these accounts or to a subsequent triggering event. Financial Institutions are required to establish and maintain written procedures that are designed to identify and verify the beneficial ownership of legal entity customers at account opening. They also have the responsibility to not open an account, to close an account or to file a Suspicious Activity Report (SAR) if an entity customer is evading or attempting to evade beneficial ownership or other Customer Due Diligence requirements.
Consult your Specialist for guidance.
https://www.jdsupra.com/legalnews/fincen-makes-permanent-decision-on-13302/