November 2020
Foodman website and JD Supra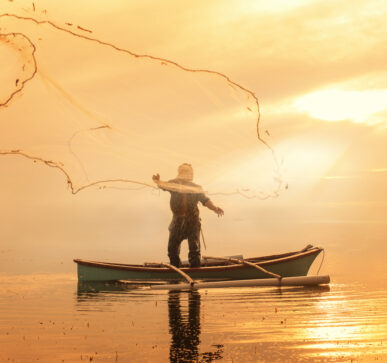 On September 15, 2020, FinCEN issued a Final Rule stating that Banks lacking a Federal Functional Regulator will be required to establish and implement AML programs including policies and procedures, a dedicated compliance officer, employee training, an independent audit function and continue to be subject to a Customer Identification Program (CIP) along with Beneficial Ownership (BO) requirements. Banks lacking a Federal Functional Regulator will have until March 15, 2021 to be in compliance. The Final Rule requires minimum standards for anti-money laundering programs for banks without a Federal Functional Regulator to ensure that all banks (regardless of whether they are subject to Federal regulation and oversight) are required to establish and implement anti-money laundering programs, and extends CIP requirements and BO requirements to those banks not already subject to these requirements.
Entities that are Affected
Insurance companies, certain loan or finance companies, dealers in precious metals, precious stones, or jewels, private banks, non-federally insured credit unions, and certain trust companies.
Why the extension of the BSA net?
The Sentiment is that the disparity in AML coverage between banks with and without a Federal Functional Regulator presents a vulnerability to the U.S. financial system that could be exploited by bad actors.
Who are the Federal Functional Regulators?
The Board of Governors of the Federal Reserve System
The Office of the Comptroller of the Currency
The Board of Directors of the Federal Deposit Insurance Corporation
The Office of Thrift Supervision
The National Credit Union Administration
The Securities and Exchange Commission
The Commodity Futures Trading Commission
Although many banks lacking a Federal Functional Regulator are already obligated to comply with a number of BSA regulations, everyone needs to be ready
FinCEN states that they don't expect the transition to compliance with the Final Rule to be unreasonable due to the fact that Banks lacking a Federal Functional Regulator generally are currently required by state banking regulation and guidance to have policies, management oversight, personnel training, and internal compliance review and various procedures and systems in place to comply with regulation and guidance. Thus, banks not subject to these state regulatory requirements still have to develop policies and procedures to properly function and comply with their BSA obligations and state banking regulations such as the filing of CTRs and SARs in order to detect "unusual activity".
That said, all entities that are affected by this Final Rule ought to start making the appropriate changes to their internal controls, policies and procedures and assure that they are in compliance with the 5 Pillars of AML:
internal policies, procedures, and controls
designated compliance officer
an ongoing employee training program
an independent audit function for testing programs
risk-based procedures for conducting ongoing customer due diligence
Who is assisting you in the Examination of your AML Compliance Program? Will you be ready if you are an Affected Institution? ©