April 2020
Foodman website and JD Supra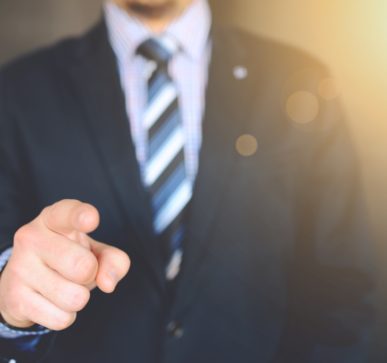 If your funds have been blocked or "frozen" by a financial institution or other party due to a possible link to OFAC-administered sanctions, you may qualify to apply for a specific OFAC license to release blocked funds.
What is an OFAC License?
An OFAC license is an authorization from OFAC to engage in an otherwise prohibited transaction. There are two types of licenses – general licenses and specific licenses:
A general license authorizes a particular type of transaction for a class of sanctioned "persons" without a need to apply for a license.
A specific license is a written document issued by OFAC to a particular person or entity, authorizing a particular transaction in response to a written license application.
Persons engaging in transactions pursuant to a general or specific license is required to strictly observe all of the conditions with respect to the respective license issued.
What are the types of OFAC License Applications that currently exist?
Cuba Travel
Quarterly and Annual Reports
Release of Blocked Funds
Supplemental Documentation
Transaction
Trade Sanctions Reform and Export Enhancement Act of 2000 (TSRA)
Understanding when a wire transfer has been blocked at a U.S. Financial Institution due to U.S. Government sanctions
A party to a wire transfer blocked at a U.S. Financial Institution may apply for release of the funds. The process necessitates providing a copy of the original payment or transfer instructions as well as copies of any documents related to the underlying transaction ( invoices, bills of lading, copies of government-issued identification such as passport, temporary/permanent resident card, birth certificate, or other identifying documentation for both the remitter and the beneficiary). All documents MUST be in English or include an English translation. A copy of the application and all related documentation must be retained by the applicant for at least five years after the date of the underlying transaction.
Understanding who is who?
The Remitter: The person or organization that is sending the funds.
The Remitting Financial Institution: Name of the financial institution initiating the transfer on behalf of the remitter.
The Intermediary Financial Institution: A bank other than the remitter's bank or beneficiary's bank through which the transfer passes.
The Beneficiary Financial Institution: The financial institution receiving the funds on behalf of the beneficiary.
Beneficiary: The ultimate party to be credited or paid as a result of a wire transfer.
Applicant: The party on whose behalf a license or a license amendment is submitted.
Correspondent: The party submitting the request, on behalf of themselves or someone else, for a license or a license amendment.
Financial Institutions are permitted to provide information as to why funds were blocked
Financial Institutions ought to understand the OFAC licensing process; which involves multiple parties. Detailed explanations should be provided as well as supporting documents.
Consult your Compliance Expert.