May 2021
Foodman website and JD Supra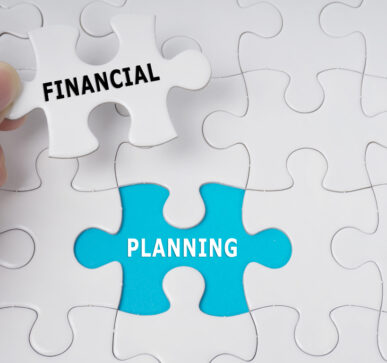 Professional service providers including CPAs, Attorneys, Life Insurance Agents, Bankers, Brokers, Investment Advisors and Certified Financial Planners often are viewed a Taxpayer's financial planning "trusted advisors". Effective Financial Planning ought to embrace all the "financial" aspects of an Individual's life such as taxes, estate planning, retirement, investing and borrowing.
Asking the right questions is necessary for establishing a financial plan. Providers ought to focus on what the Client's Financial goals are; be they financial independence, retirement, planning for college, paying off a mortgage, helping others, funding charities. What moves the client and the client's decision-making process?
The American Institute of Certified Public Accountants (AICPA) suggests that Financial Planning ought to be an exercise of the CPA Provider asking questions. Life changing events such as marriage, divorce, having children, retiring, illness or disability may have a significant financial impact on a Taxpayer and trigger unforeseen tax obligations that should be considered when establishing a financial plan.
At the end of the day, it boils down to knowing the client and the client's financial concerns, decision making process, priorities, insecurities, triggers for sleeplessness, vision for the future, and necessary accomplishments.
It is about asking the right questions.
These are some Financial Planning Questions per Category:
Estate Planning: This category covers Wills and Living Trusts, Titling of Assets, Irrevocable Trusts, Advance Directives and Gifts and Charitable Planning. Questions in the Estate Planning category ought to include:
Do you understand the importance of having a will? Do you have a will? Has it been updated since the last major life event?
Are you and your spouse U.S. citizens? Have you created a living trust? Have you properly designated beneficiaries on all retirement accounts and life insurance policies? Have you used such designations on bank accounts, brokerage accounts, and automobile title documents? Do beneficiaries have copies of these designations enabling quick asset transfers when necessary?
Have you considered and, if appropriate, established Credit Shelter Trusts, Qualified Personal Residence Trusts, Grantor Retained Interest Trusts, and Special Needs Trusts?
Have you considered health care proxies, durable powers of attorney for financial decisions, HIPAA Authorizations, and living wills?
Is it important for you to leave assets to your loved ones and/or charity? Have you considered your strategy for gifts to loved ones?
Investing: When Investing, asset allocation, diversification, benefits, tax planning and cost minimization ought to be taken into account by asking:
Have you identified the time frame within which you will need the funds from various investment accounts? Have you determined your risk tolerance and the returns you will need to achieve your goals? Have you developed an overall investment strategy? Are you satisfied with your investment performance? Have you reviewed existing allocations in light of recent significant life changes?
Have you identified any concentration of investments that may be placing you at unnecessary risk?
Do you fully understand the employee investment programs available to you? Are you participating in your company 401(k) plan and taking advantage of employer matching contributions? Have you identified all government benefits to which you may be entitled?
Have you determined the appropriate allocation of investments between taxable and tax-deferred accounts?
Have you chosen cost-effective ways of making and holding investments?
Risk Management: Managing risk entails Insurance analysis: Health, Life, Umbrella Coverage, Property and Disability/Long-Term Care. Indicative questions for insurance coverage are:
Have you determined necessary business liability protection? Have you obtained solid coverage from a reliable carrier? Have you estimated the umbrella coverage needed for personal assets? Have you obtained necessary coverage?
Have you determined the amount of life insurance coverage required for loved ones? Have you determined the proper type of life insurance to acquire?
Do you have adequate replacement cost coverage of assets?
Are all your family members covered for catastrophic health care costs to the extent possible?
Have you considered obtaining long-term care insurance?
Spending: This category boils down to how much is being saved. Find out by asking:
Are you saving enough to achieve your financial goals?
Have you calculated what your non-discretionary monthly expenses are? Do you have 3 to 6 months of cash to cover expenses if you were to lose your job or another unexpected event occurred?
Do you know how much you spend each month? Have you identified expenditures that provide little real value?
Are you holding an appropriate amount of cash needed to cover expected payments, allow maximum deductibles on insurance, take advantage of opportunities to purchase items at bargain prices, and sleep peacefully when investments are down?
How do you manage your debt? Have you eliminated any debt? Do you know your credit score?
What are your Financial Goals?
Consult your tax specialist in order to lead the way to financial freedom, independence and become your own Boss. ©