February 2020
JD Supra and Foodman Website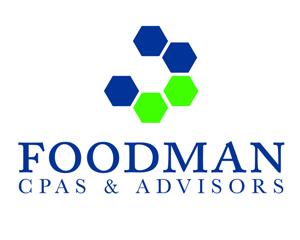 An OFAC investigation is often triggered as a result of:
• Reports that are generated by U.S. Financial Institutions which have blocked or rejected a transaction based on a suspected sanctions violation
• A self-disclosure of an OFAC apparent violation
• Information OFAC receives from other U.S. agencies investigating other types of violations.
• A referral from a Foreign Government Agency
• Ongoing/Existing Cases
• Confidential Informants
• Publicly Available Information
An OFAC investigation can lead to:
No Action, if there is insufficient evidence to conclude that a violation has occurred.
A Request for Additional Information from the Subject of the investigation or from Third Parties; including through an administrative subpoena.
Issuance of a Cautionary Letter which may convey OFAC's concerns about the underlying conduct and/or the Subject Person's OFAC compliance policies, practices and/or procedures.
Finding of a Violation; which represents a final enforcement response to the violation. The Subject Person has an opportunity to respond to OFAC's determination that a violation has occurred before that determination becomes final.
Imposing a Civil Monetary Penalty; which constitutes a final OFAC determination that a violation has occurred and represents a final civil enforcement response to the violation. The Subject Person has an opportunity to respond to OFAC's determination before a final penalty is imposed.
Referral to a Law Enforcement Agency for criminal investigation and/or prosecution.
Other Administrative Actions such as denial, suspension, modification or suspension of a License as well the issuance of a Cease and Desist Order to a Subject of an investigation.
Who is a Subject Person?
An OFAC's Subject Person is an individual or an entity that is subject to any of the Sanction Programs administered or enforced by OFAC.
The existence of an effective Sanctions Compliance Program at the time of a violation will be considered by OFAC when determining civil monetary penalties
While OFAC Sanctions Compliance Programs are tailored made programs designed according to the uniqueness of a specific organization, there are certain fundamental "mindsets" applicable across the commercial business environment that are teachable.
Seeking professional third-party assistance in the development and implementation of a Sanctions Compliance Program within the OFAC framework is a step in the right direction.